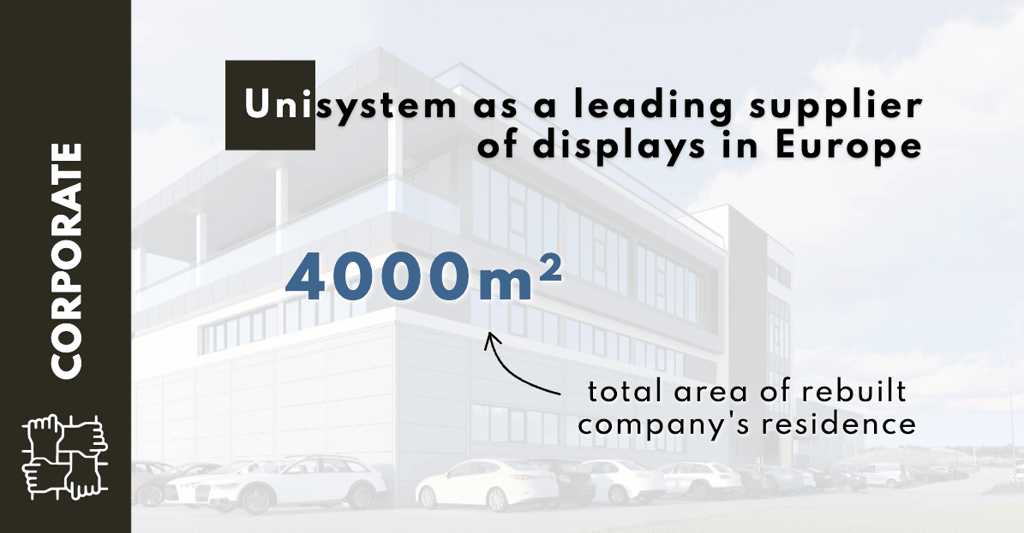 All the entries dedicated to the 25th anniversary of Unisystem were a great journey to the beginnings with all the memories of people that co-created the company's history. It was also a unique occasion to recall values that accompany our day-to-day work. We want to thank you for your all-month involvement in the virtual celebration of Unisystem's 25th anniversary! It is a perfect moment to remind the company's mission, vision, and goals, which stimulate our plans for the coming 5, 10, or 25 years.
We go global
Our activities are powered by a strong belief that increased access to information improves the comfort of life and the safety of societies. Today, we are surrounded by the content displayed on the various electronic information carriers. Unisystem wants to be a part of the information society as a professional provider of smart solutions for the visualization of information.
We develop
The constant development of technology and information society makes us set ourselves more and more ambitious goals. We want to be a leading supplier of displays in Europe, sustaining the title of a trusted partner – a professional innovator that provides nonstandard solutions.
We appreciate
Thanks to people, our current and former employees, we reached the present-day level of the company's development. They are creative problem-solvers, who build the consumer's trust in Unisystem.
We set targets (and realize the plans)
We know what we have to do to complete the company's vision. That is why we make short-term and long-term plans. We are going to strengthen our position on the foreign markets as an expert in modules with displays and touch screens. Our goals are revving Unisystem's turnover up about 30 % year to year and maintaining the stable level of the company's earnings (EBITDA).
We invest
The development will not be possible without investments. In 2015, when we transferred to the new company's residence, no one could expect that it will become too cramped within only five years. This year, we are going to reconstruct our company's residence to expand its area up to 4000 m2, which is a crucial factor to overscale our goals for the coming years. Till then, we will take profits of our remade cleanroom (in 2020, it has been expanded to 45 sq m), which significantly increased our production capabilities. We also encourage our employees to train their skills. They can join external and internal training to improve various occupational qualifications and be up to date with new products and technologies on the market. We also promote employee advocacy by supporting the building of the personal brands of U-Team members. All of these factors help us yield better results and be a great place to work.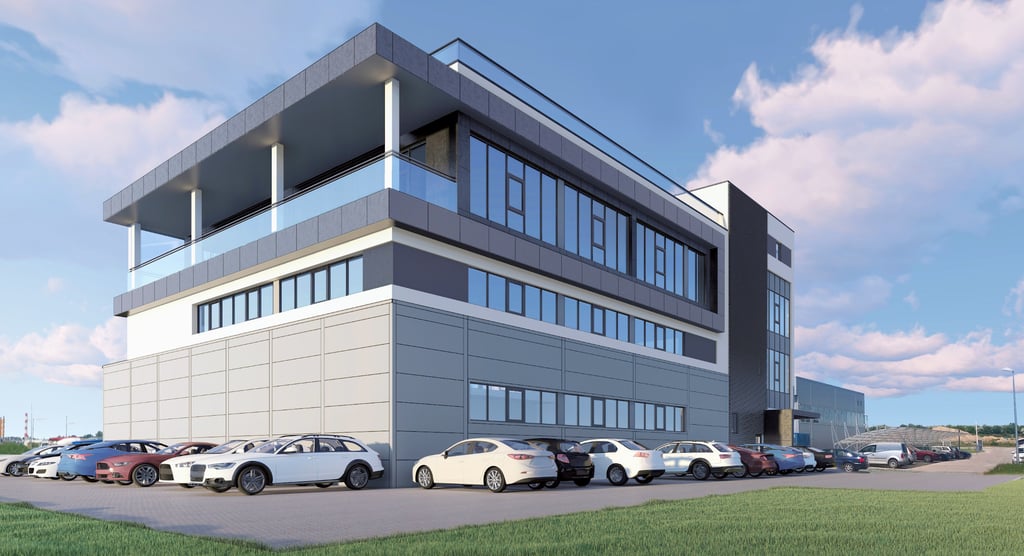 We want to thank you for the preceding involvement. We hope you will accompany us for a long time. Follow our webpage and profiles on Facebook and LinkedIn so we can stay in touch. We believe that we are going to see you personally soon – during the coming industry events!
2020-06-24
We are thrilled to invite you to the heart of Poland's business realm, Warsaw, on Thursday, October 26, 2023, from 09:00 to 16:00, for the Evertiq Expo 2023 at the … Join Us at Evertiq Expo Warsaw 2023! Read More »