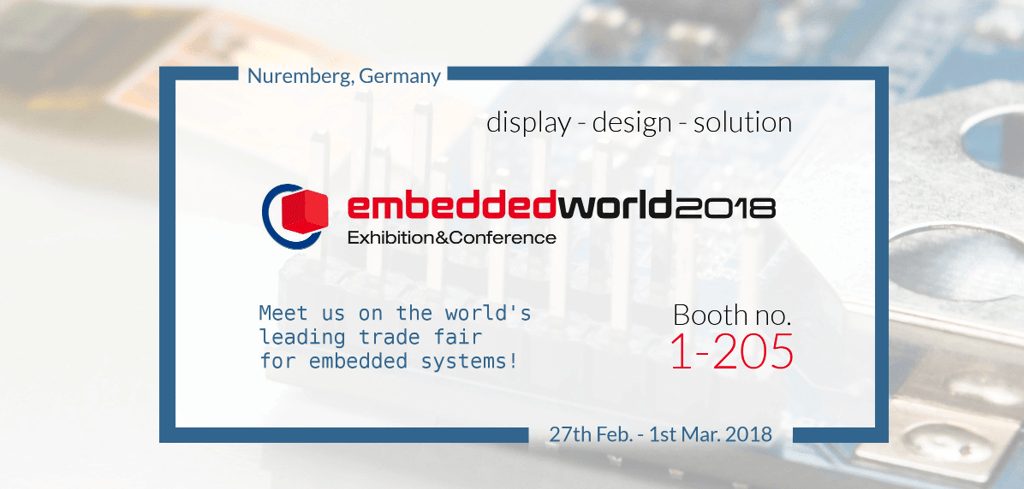 Visit booth no. 1-205
On 27th February – 1st March we invite you to visit our booth in Nürnberg Messe exhibition center, Nuremberg to take part in one of the world biggest fairs promoting embedded system solutions – Embedded World 2018.Embedded World 2018 fairs gather nearly 1,000 exhibitors from over 40 countries and hundreds of visitors. It is an ideal place for business meetings, broadening business contacts and getting the latest information about cutting-edge technologies. You are more than welcome to meet us on booth no. 1-205 (hall 1).
E-paper, TFT, OLED and our modules
On Embedded World 2018 Unisystem booth will be situated just next to Winstar Co. Ltd. booth – Unisystem's long-term business partner. . Winstar is currently one of the world largest manufacturers of LCD TFT and OLED modules. At the surface of 70 m2 we will present a full range of well-known display technologies. Visitors may find particularly interesting e-paper displays from E Ink and complete solutions (display + touch screen + control board / industrial computer) for industrial applications such as trains, digital signage and POS systems. In addition, our guests will have the opportunity to get to know with embedded system technologies that are used in IoT.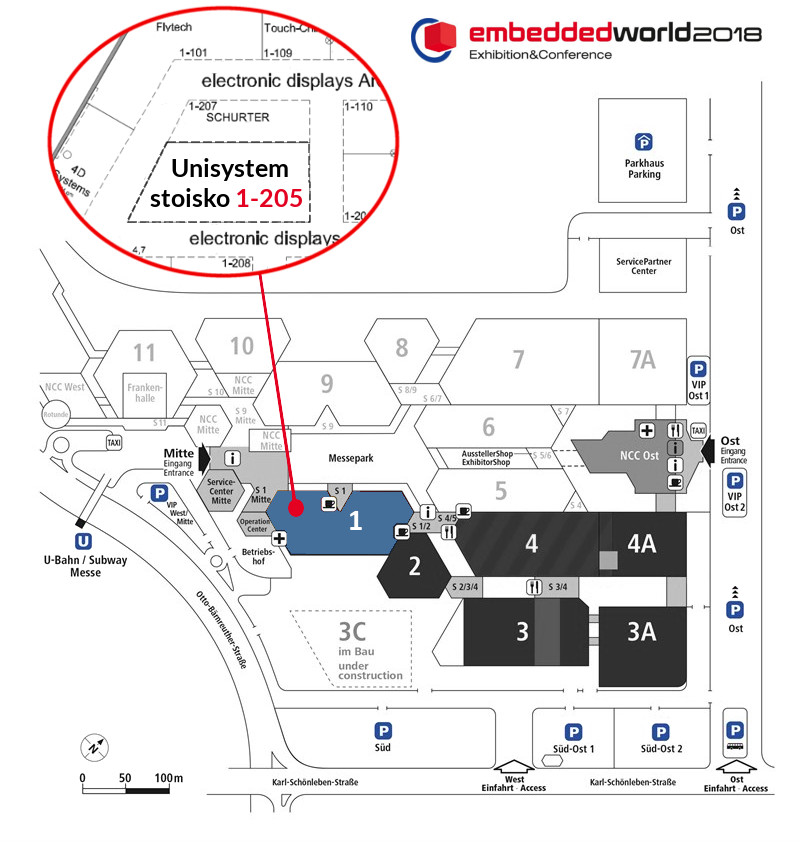 Customized projects
Solutions that are adjusted to client project become more and more popular nowadays. Visiting our booth gives you an opportunity to talk about customized modules in the context of your own project. Basing on our long-term experience, we'll be happy to share our knowledge and outline the possibilities of designing a module tailored particularly to your project.
Fix an appointment with technology pioneers
During Embedded World 2018 fairs we'll be accompanied by representatives of Winstar, E Ink (an undisputed leader in e-paper manufacturing) and MpicoSys (a designer and constructor company specializing in low power embedded systems). MpicoSys experience in in the field of e-paper technology enables to implement projects from the idea to final application. We encourage to fix a meeting with CTO or product manager by filling in the form below.
For more details about our profile and Embedded World 2018 fairs, please click here.
2018-02-19
We are thrilled to invite you to the heart of Poland's business realm, Warsaw, on Thursday, October 26, 2023, from 09:00 to 16:00, for the Evertiq Expo 2023 at the … Join Us at Evertiq Expo Warsaw 2023! Read More »