COG (Chip on glass)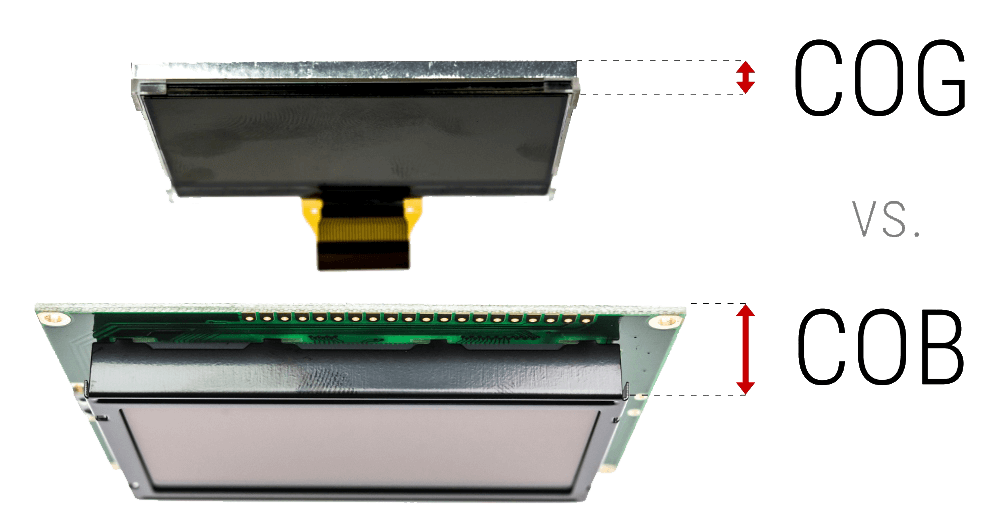 Displays with Chip on Glass characterize with smaller thickness of all outer dimensions and thanks to more hermetic construction they are tighter and more shock-resistant. Additionally, they are more price-attractive and have lower power consumption.
Inbuilt voltage generator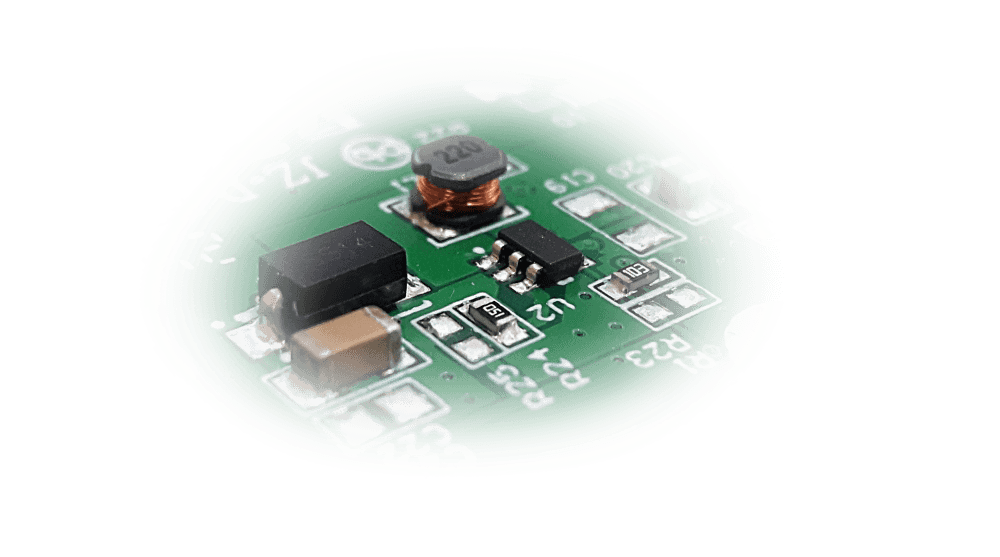 Apart from controller's logic voltage supply, to obtain a suitable contrast the display requires an additional voltage. Thanks to an inbuilt voltage generator, there is no need to supply the display with outer voltage.