Full viewing angles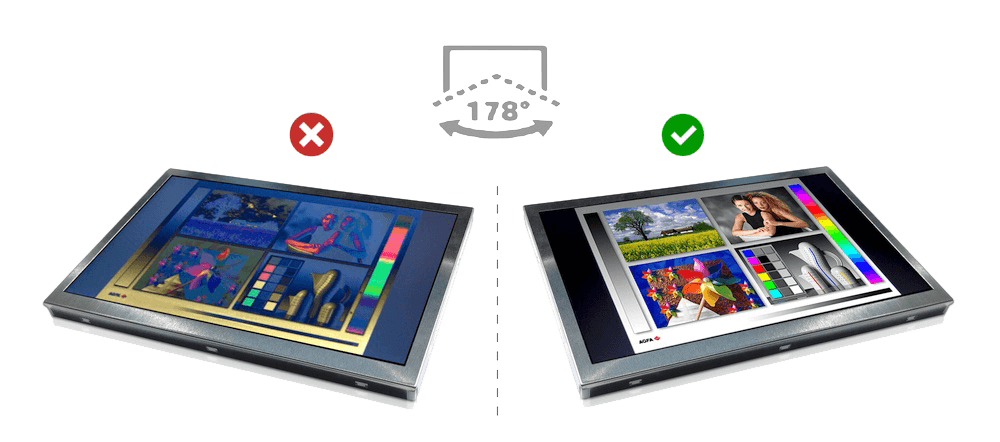 Thanks to using a matrix with IPS/MVA technology (or variants), display is readable from any angle. There is no gray scale inversion effect which is a normal feature of popular TN matrixes. A decrease in contrast when increasing the viewing angle is also significantly lower.
Local Dimming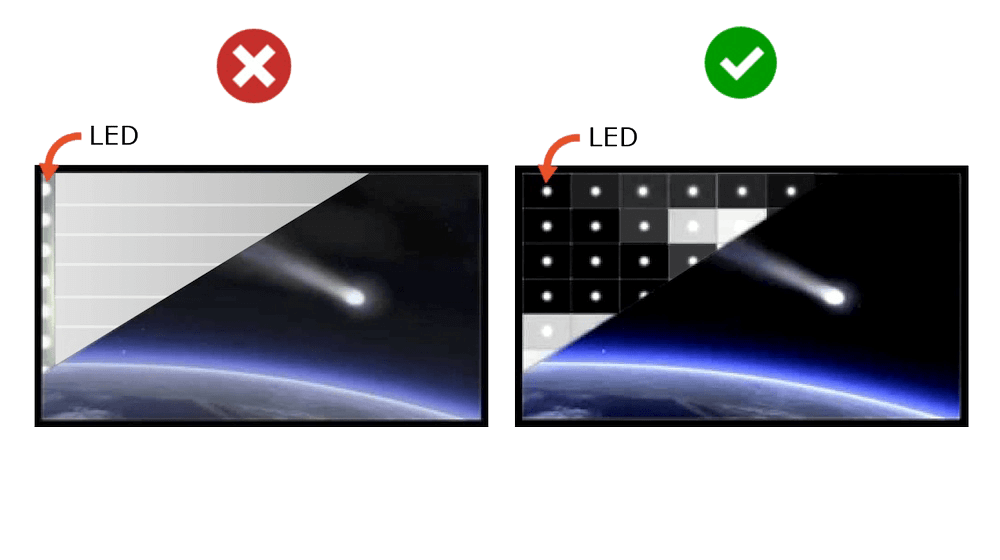 Local Dimming technology is based on dimming locally the backlight depending on currently presented on display content. Lack of light transmission through LCD-TFT matrix and turning out the backlight has a significant meaning in obtaining a black area in displays with Local Dimming. Such solution allows to receive significantly higher contrast and deeper blackness. An additional advantage of Local Dimming technology is considerably higher energy efficiency.
AD Board (Ultra-wide)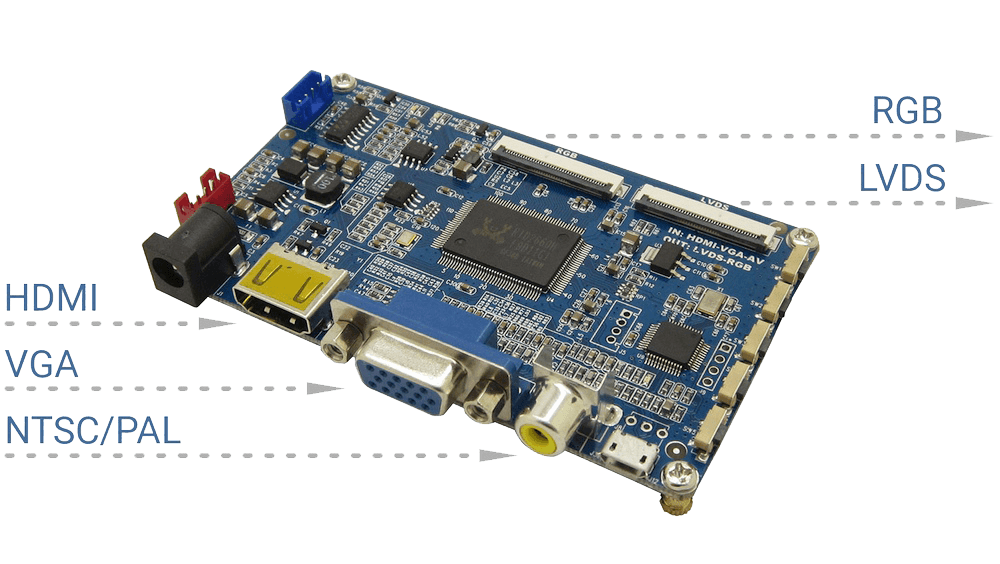 This module has an inbuilt AD Board. Thanks to this solution, it is possible to transmit video signal through HDMI, DVI, VGA or Composite. Different devices have different connectors. For more information, please refer to documentation.